One of the loveliest things about Waldorf Education is the use of really wonderful, quality drawing materials. Though these materials are expensive, they will last a long time if they are well-cared for. Caring for them means storing them properly.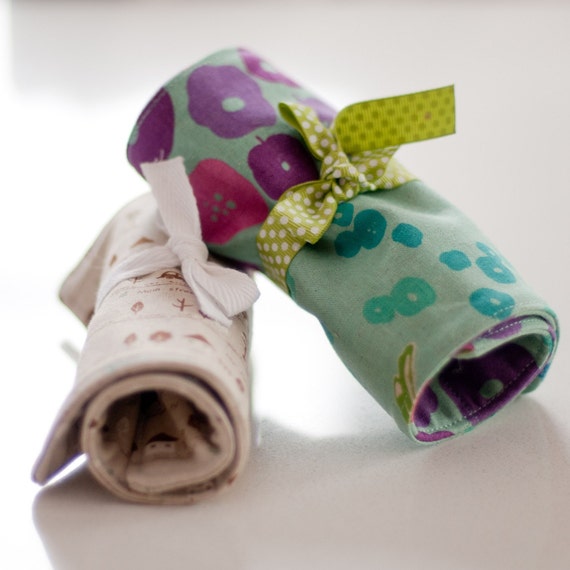 These beautiful pouches are available from this seller on Etsy. The pouches hold the crayons individually so they don't rub against each other. This keeps the crayons clean — your yellow won't have little bits of other colors on it. The pouch also means that crayons are easy to bring along places — a distinct advantage over having a crayon basket. It also means that individual children have their own set, which many children prefer.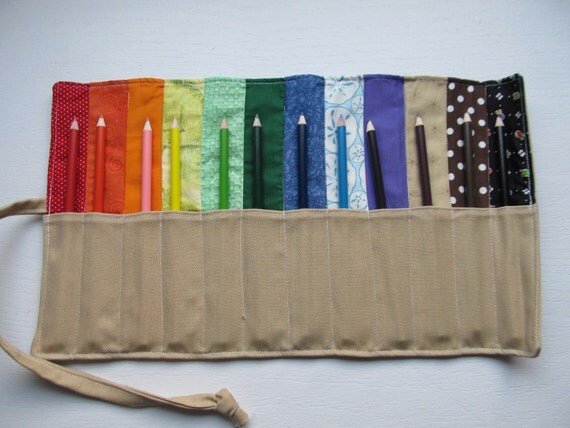 Here is a pencil couch with the same premise. I love that this one has the slots different colors.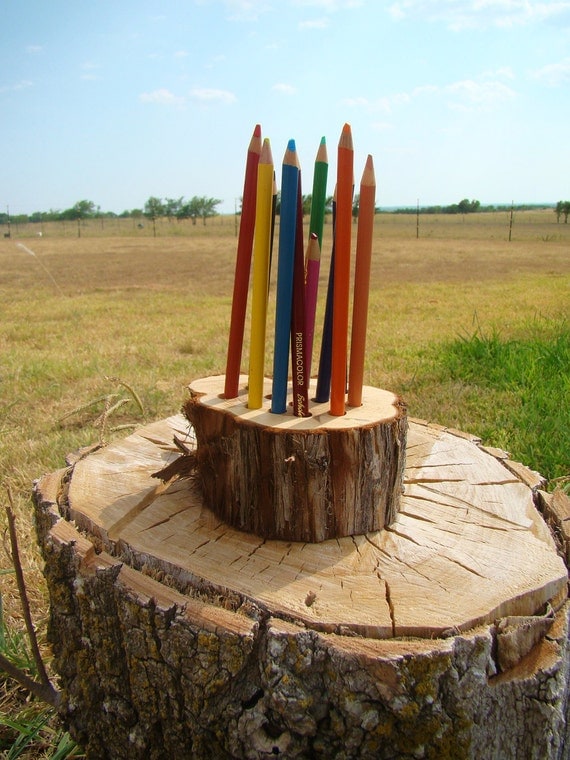 For younger children, who mainly draw with crayons but use colored pencils for writing, a wooden block pencil holder is a good solution. These can be kept on a shelf in the classroom and brought out just for writing.
Caring for our materials is so important and it's nice when we can find such beautiful handcrafted things to use for this purpose.